With your branchbob store you can easily include the "trusted shop logo" and existing and further reviews of your shop. Even a visual stimulation this small can influence the purchases decision strongly. Follow these steps and you can also profit from this feature:
1. Click on "Apps".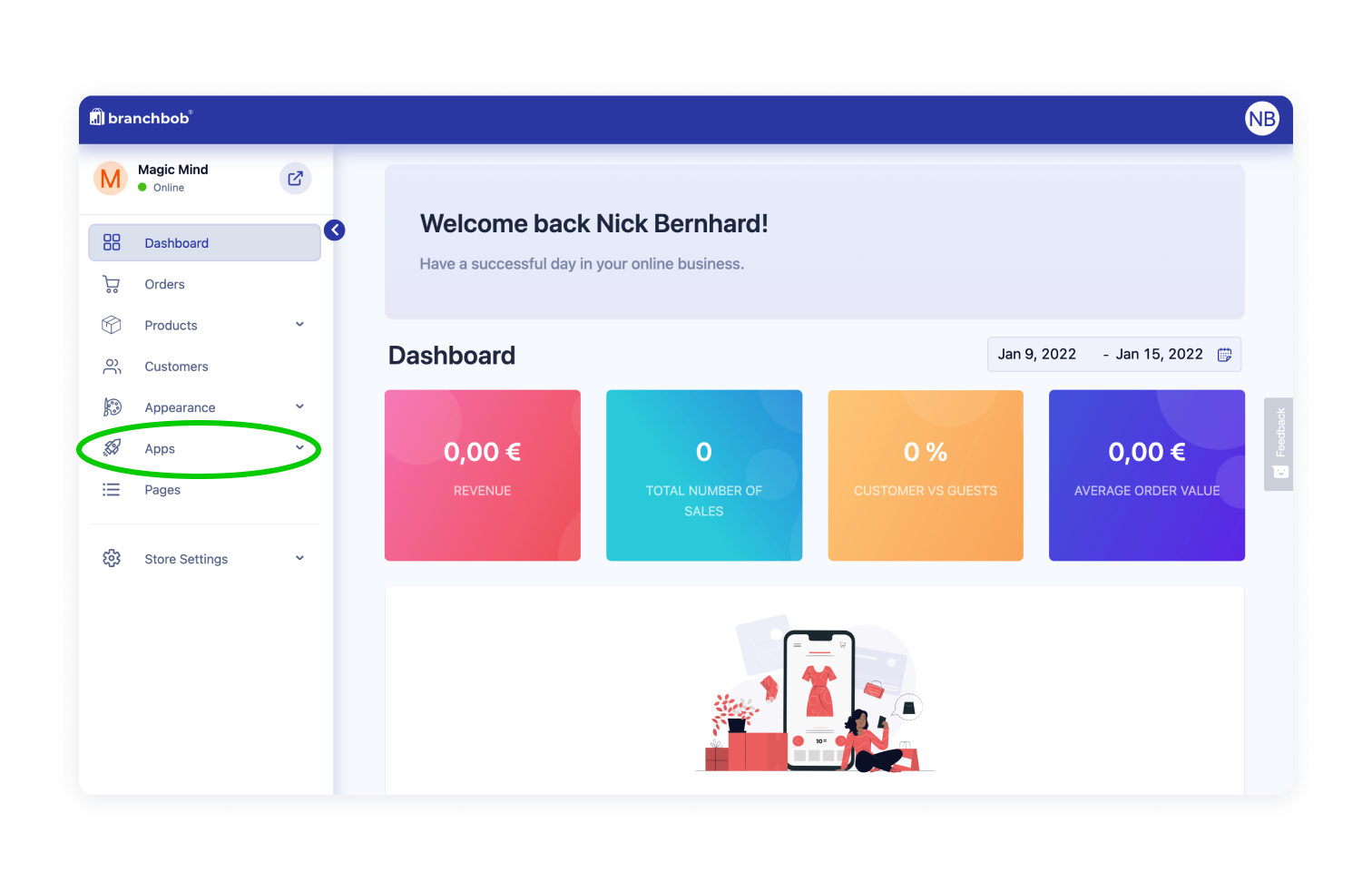 2. Click on "Visit App Store".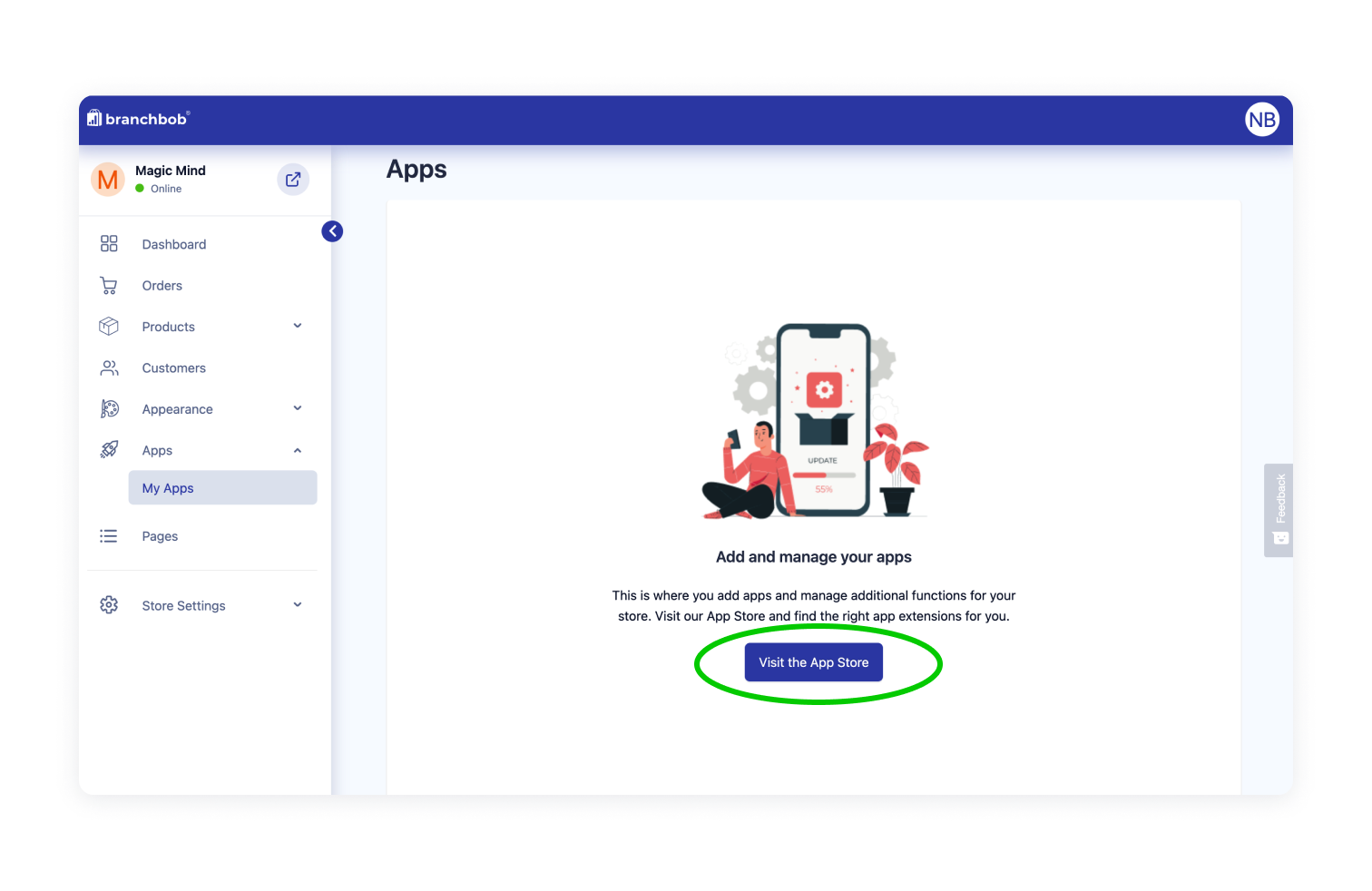 3. Sign up under http://www.trustedshops.de/ and transfer the data to your branchbob shop. Also, install the Trusted Shops App.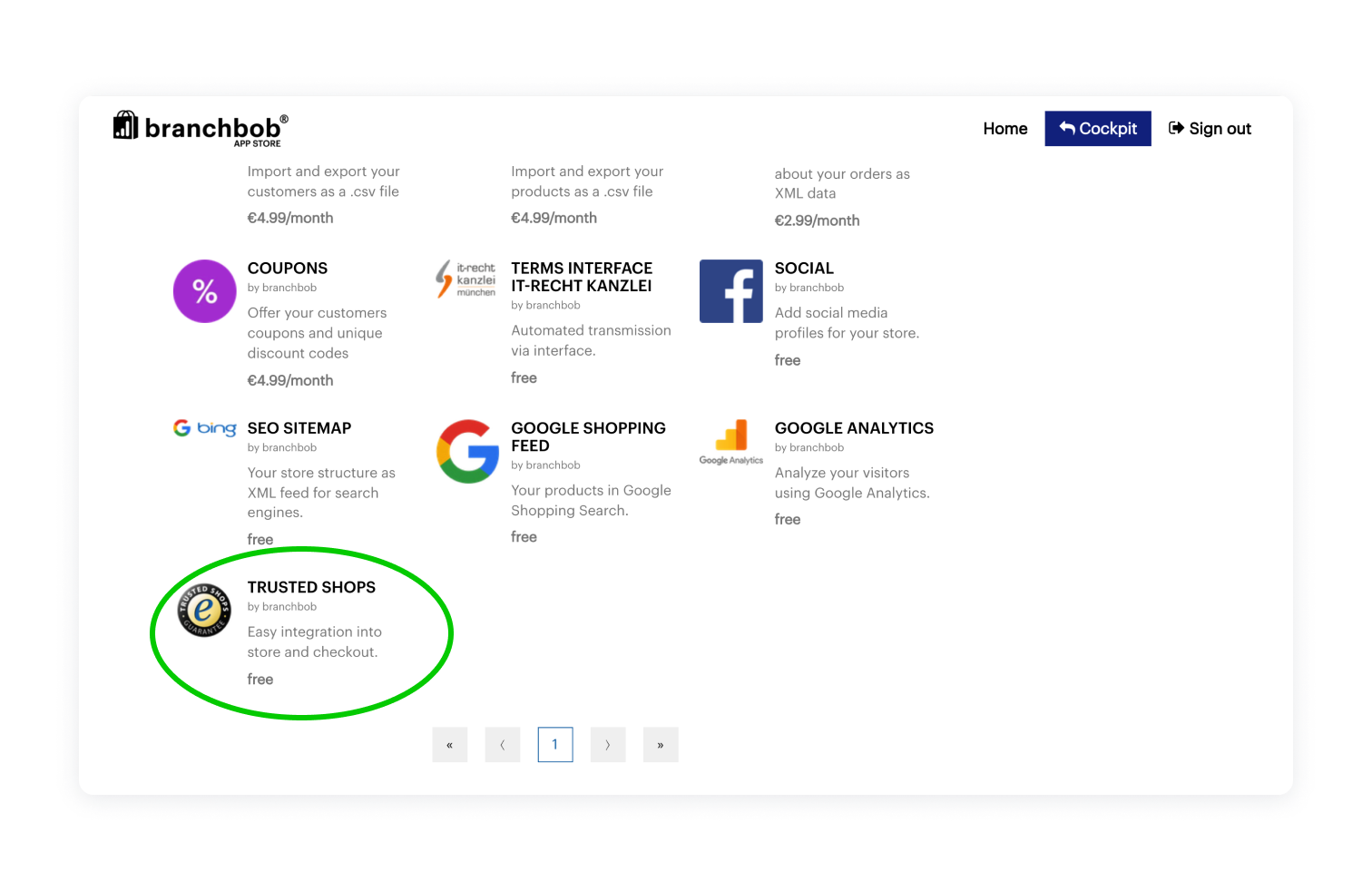 4. Define the position and size of the badget. Don't forget to check the box "Activate Trusted Shops".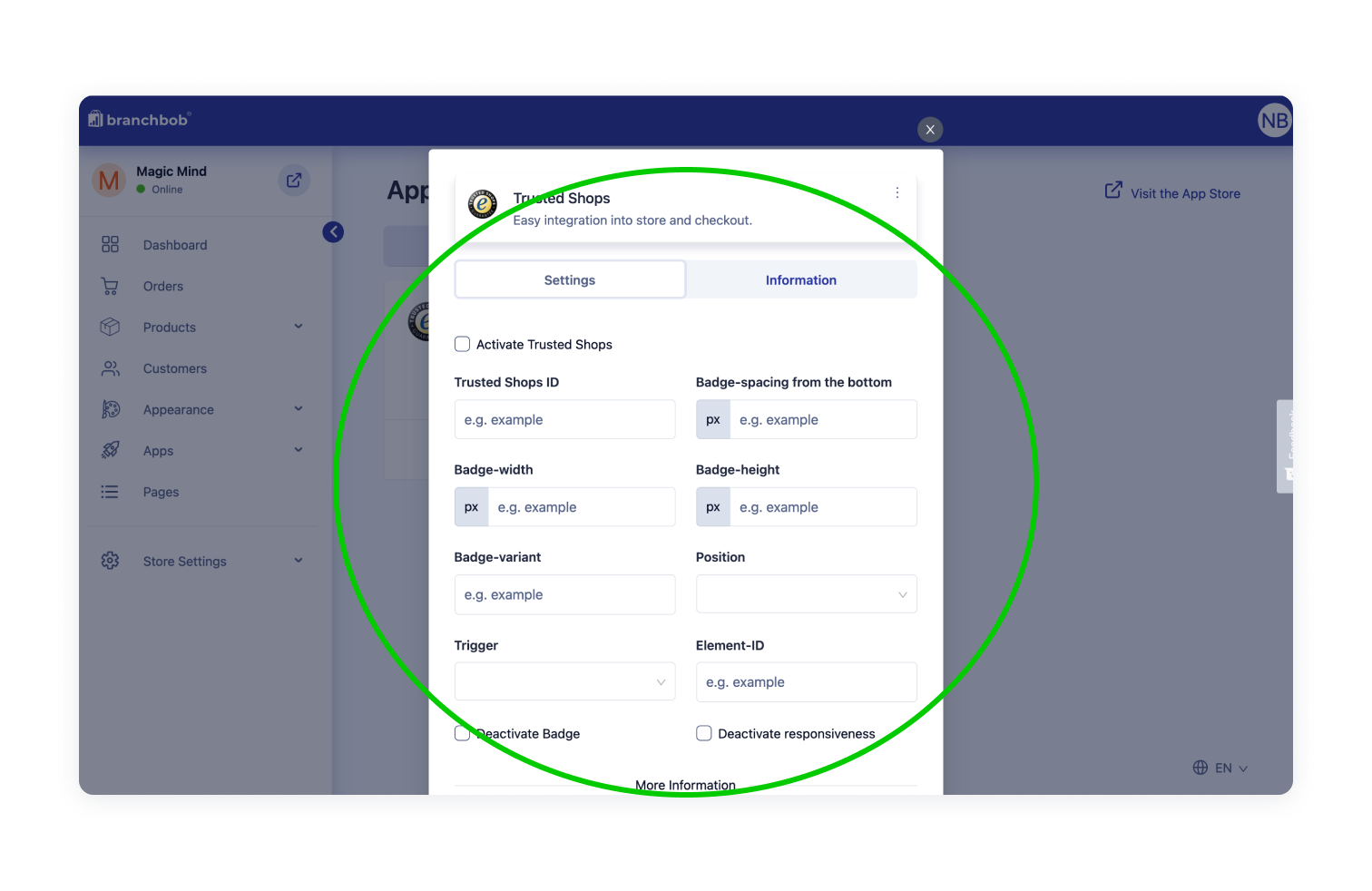 Finished :-)