You want to offer your customers the possibility to choose between different shipping methods and they should automatically vary from size to size?
It is that easy:
1. Click on ''Shipping Methods'' in "Store Settings".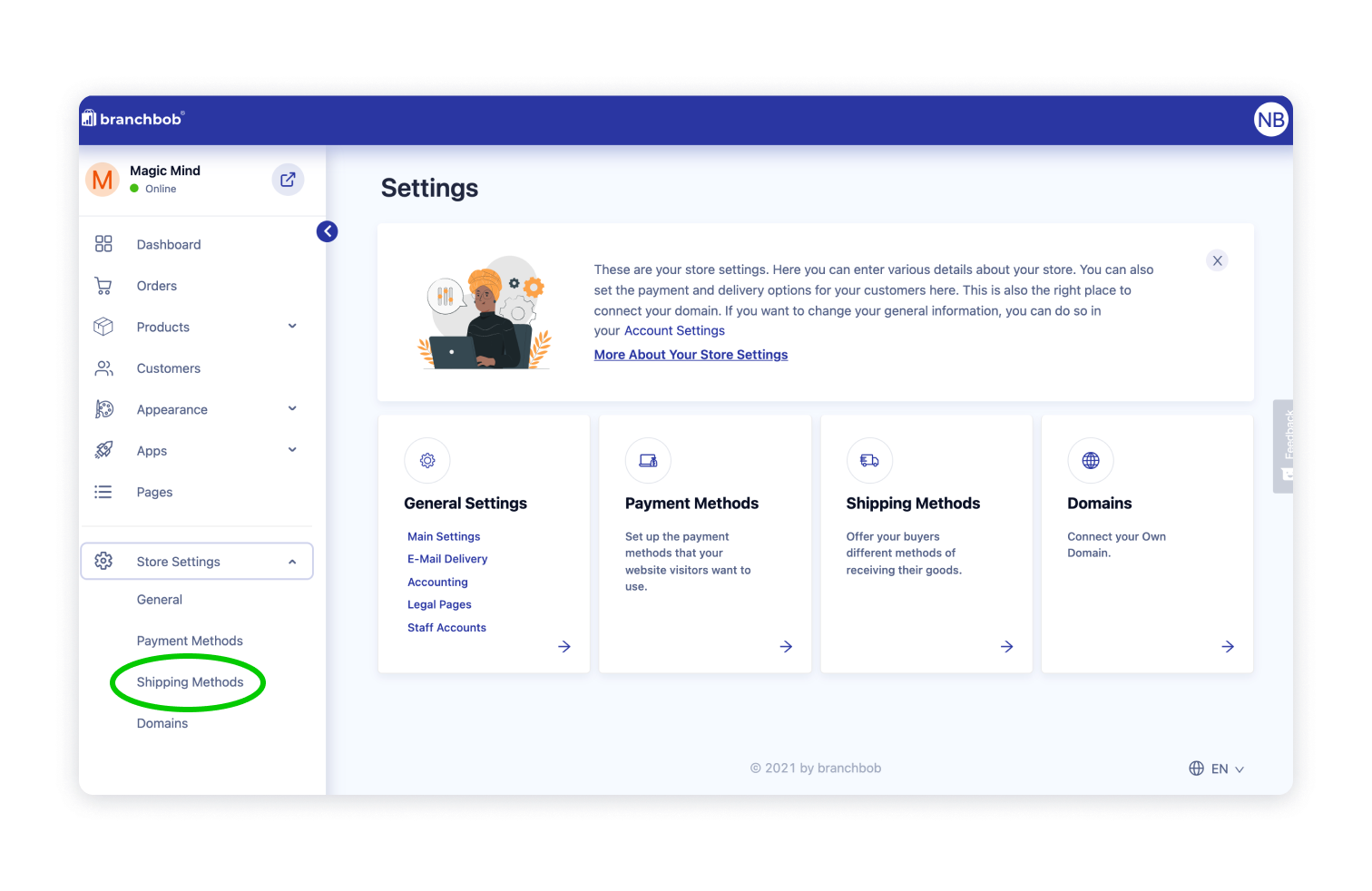 2. Click on "Add Shipping Method".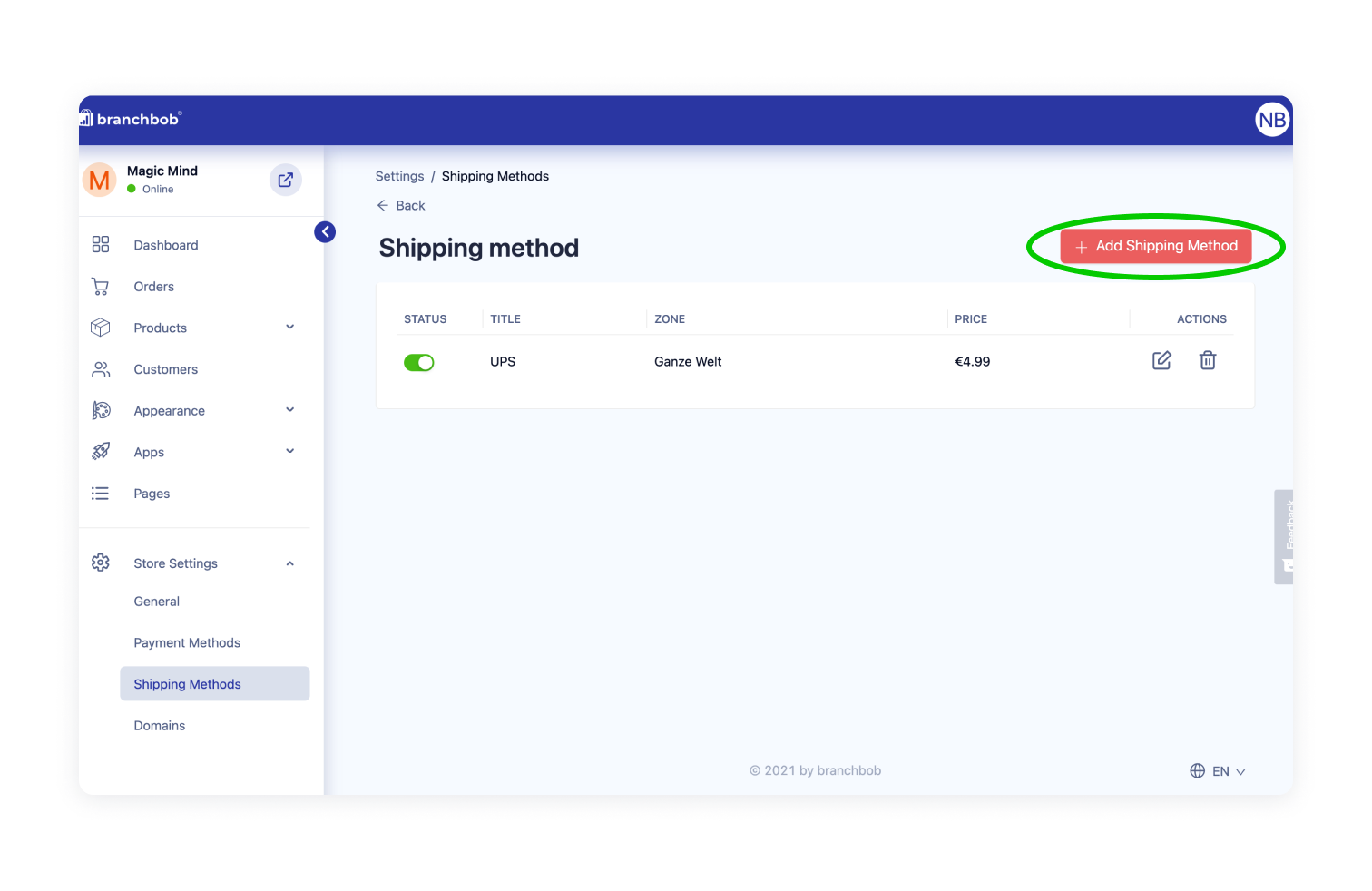 3. Enter a name (e.g. standard delivery / expedited shipping / 2-day-delivery...). Authorize chosen countries for the method by searching them in the drop-down menu. If not already done click "zone configuration" to create more country groups. Enter a fee for using this shipping method and set the weight range for this method so that it will be just displayed for matching products.
Don't forget to mention the approximate time the shipping will take in the description (Tip: Don't gloss over but be as precise as possible).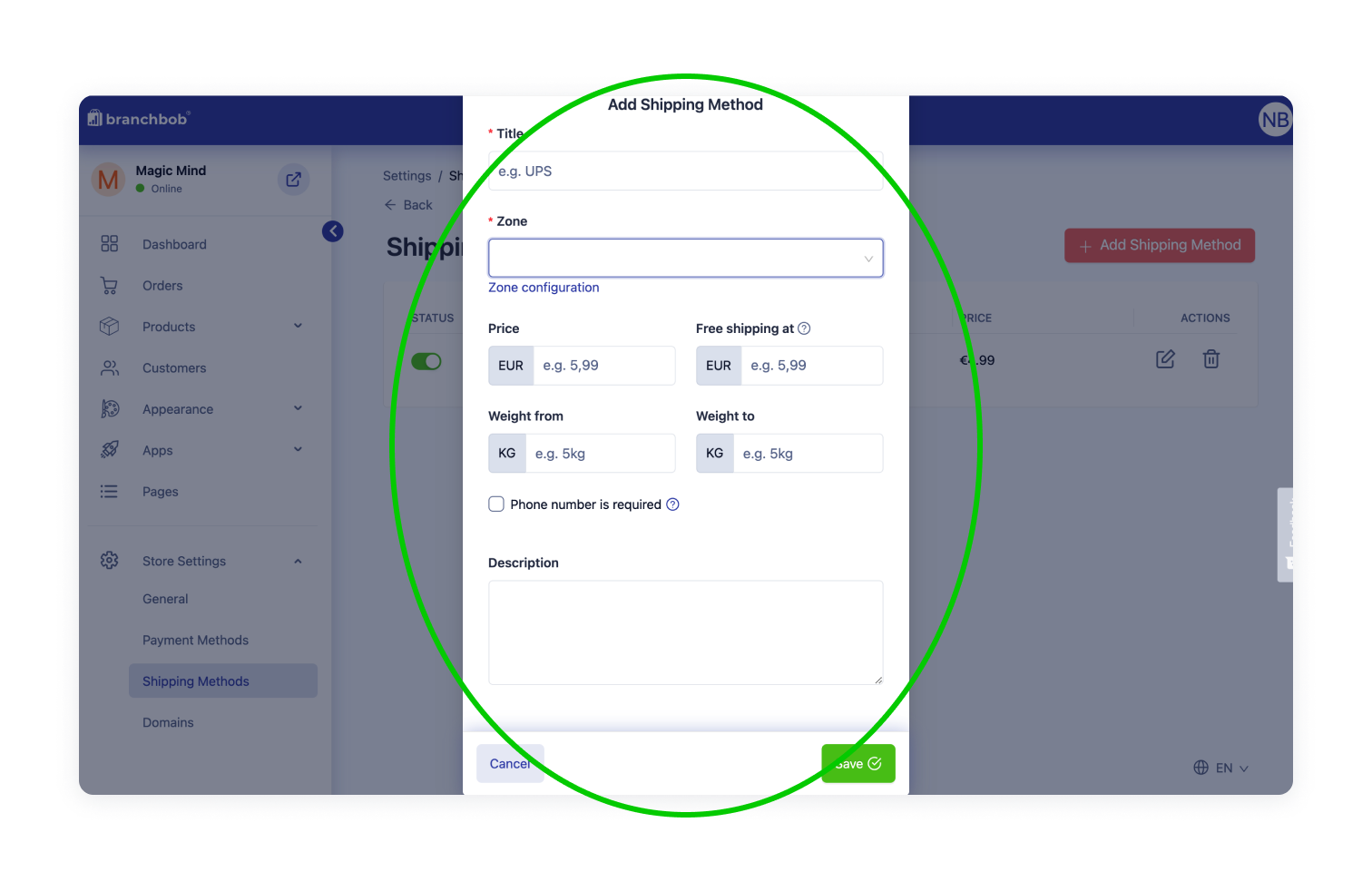 "Save" and you are done :-)