It's easy! With the payment method "bank transfer" your customers will not be forwarded to their online banking page. The required informations regarding your bank details will be sent to your customers automatically in the order confirmation mail. With this information, you customers can transfer the money on their own before the order gets delivered. This is how it works:
1. Click on ''Payment Methods'' in "Store Settings".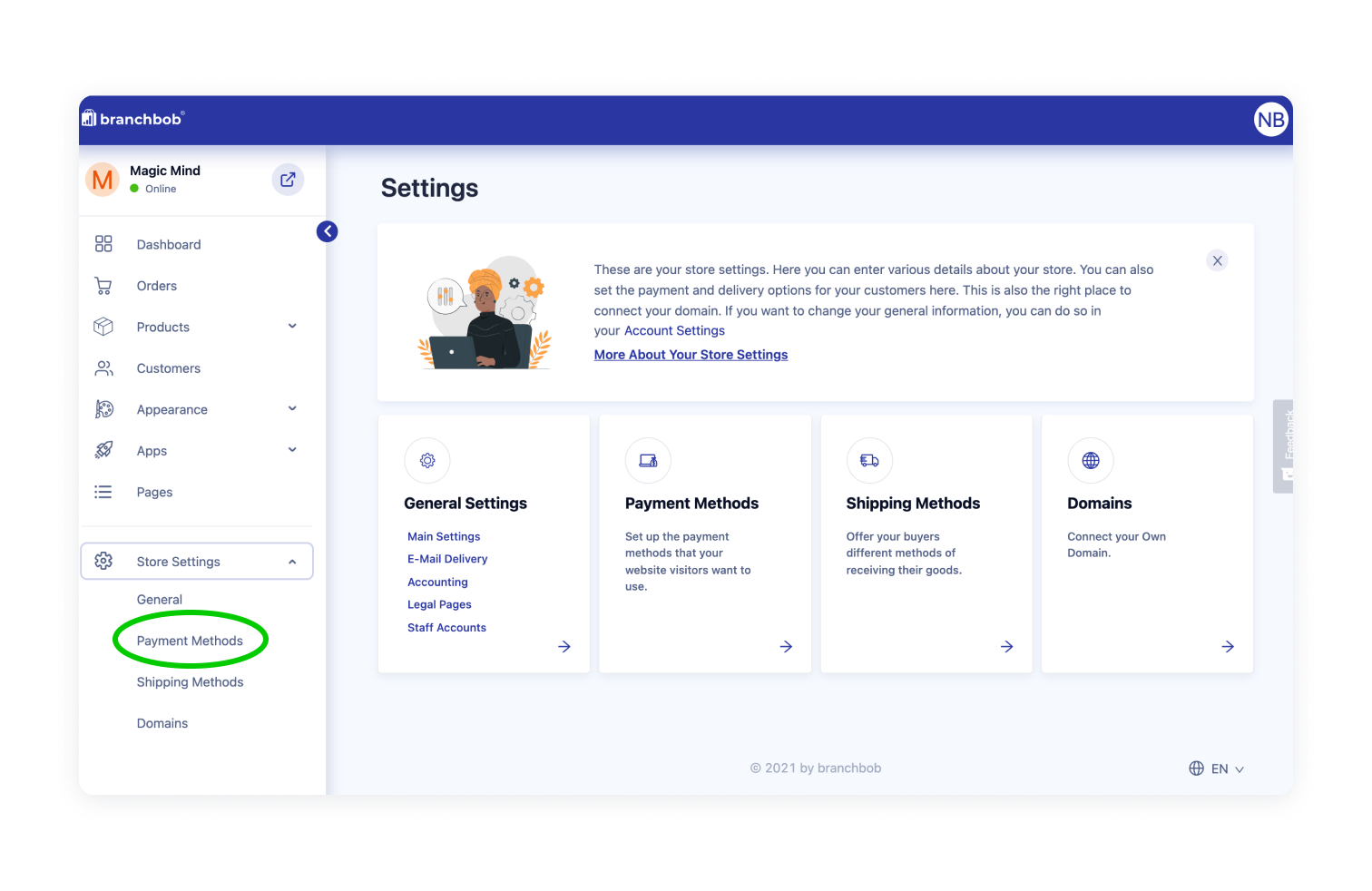 2. Click on "Connect Bank Transfer".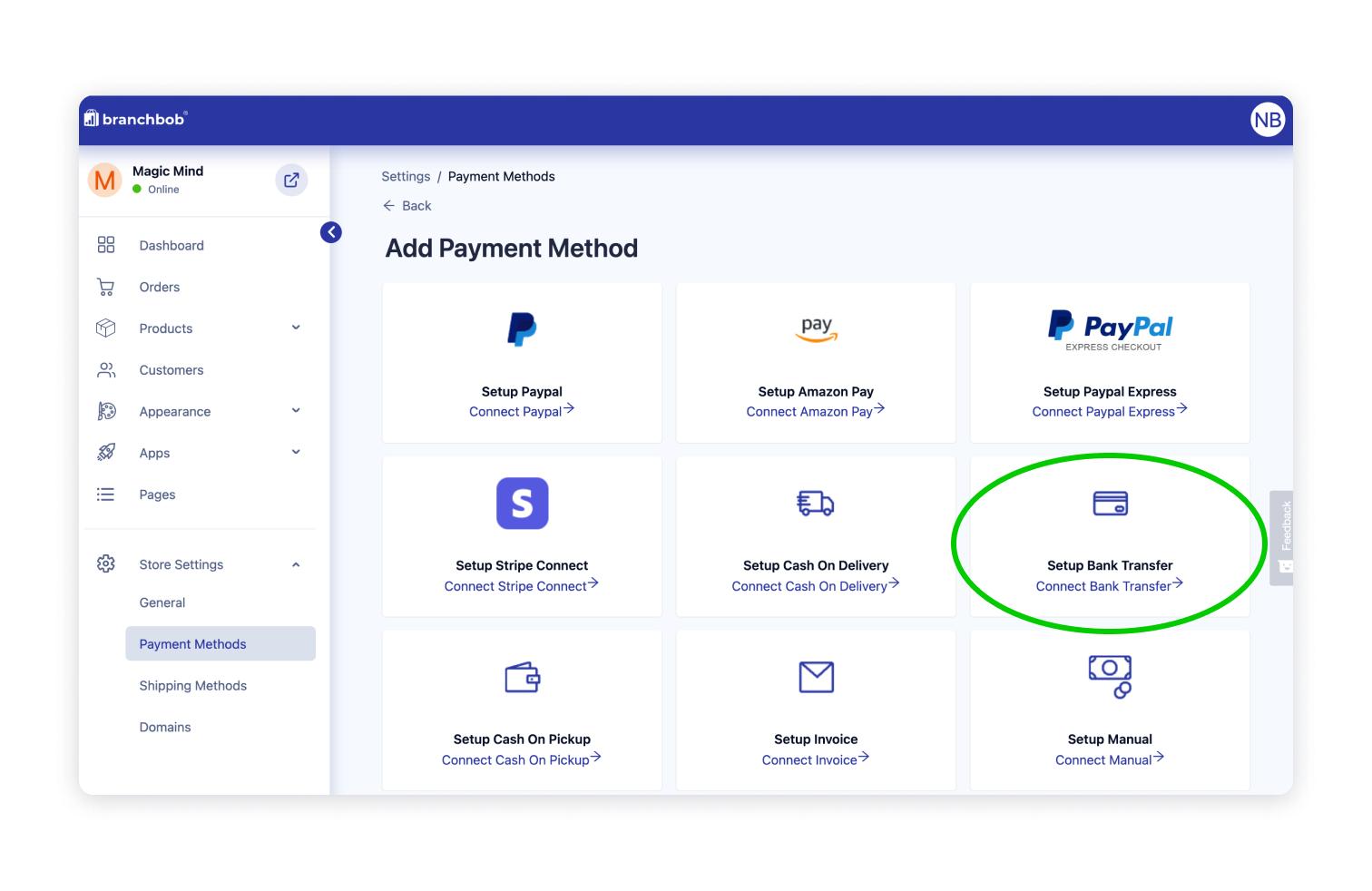 3. Fill out the required fields. So first, please give this payment method a name. In "Zone" you select the countries in which the payment method should be available. Finally, enter your bank details to which the customers' money should be transferred.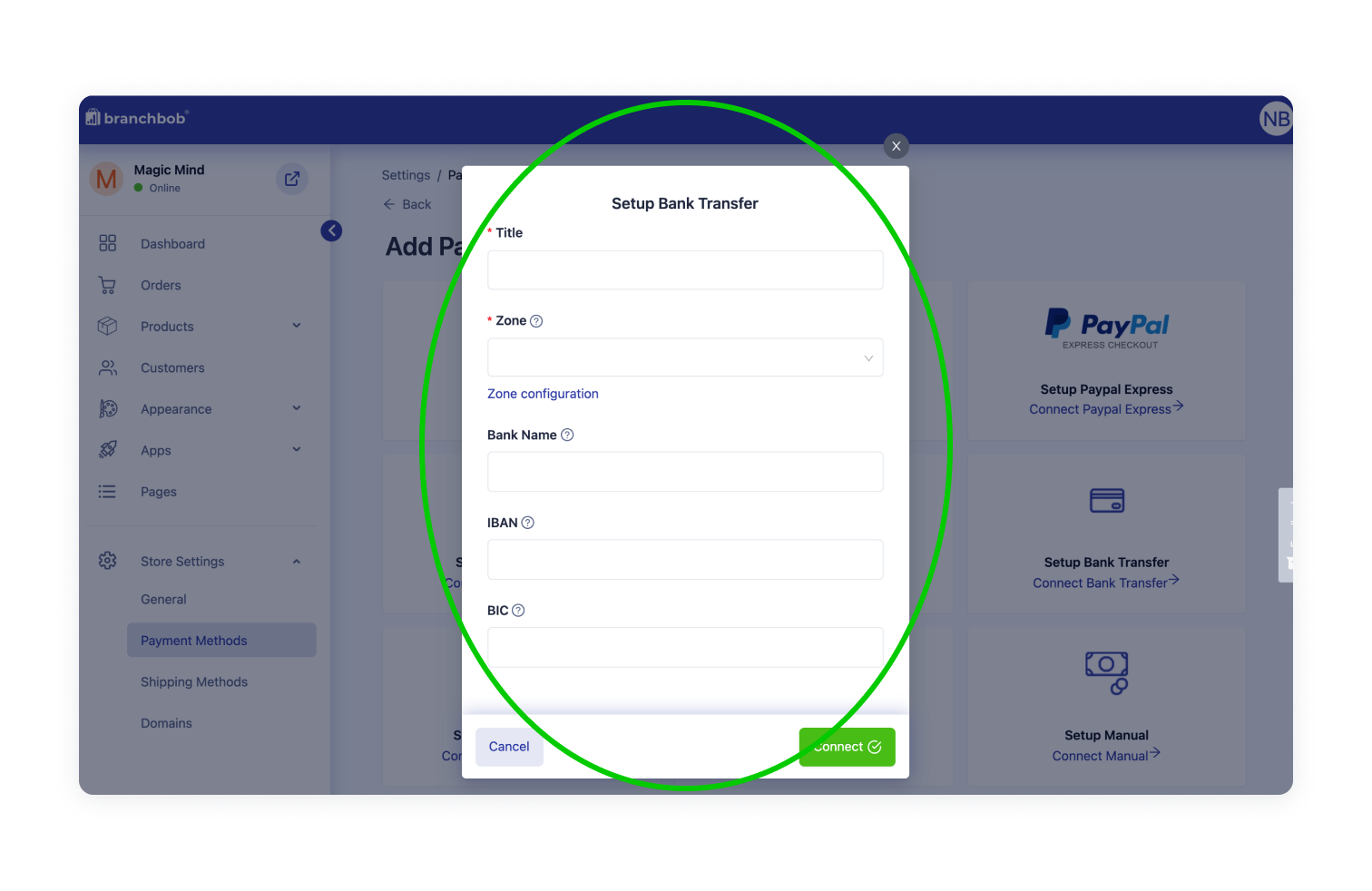 Hit "create payment method" and you're done :-)
+Customers that have no access to online banking can still transfer the money
Other payment methods under https://branchbob.crunch.help/helpcenter/activating-payment-methods