Setting up your own Online Store
A simple step-by-step guide to getting started with branchbob.
Set up your branchbob store in 4 easy steps:
As part of our service, we will guide you and

together we will increase your sales and turnover.
Step 1: Add Products
Login to your branchbob Cockpit and go directly to "Products" in the left sidebar. From here you can easily create new products.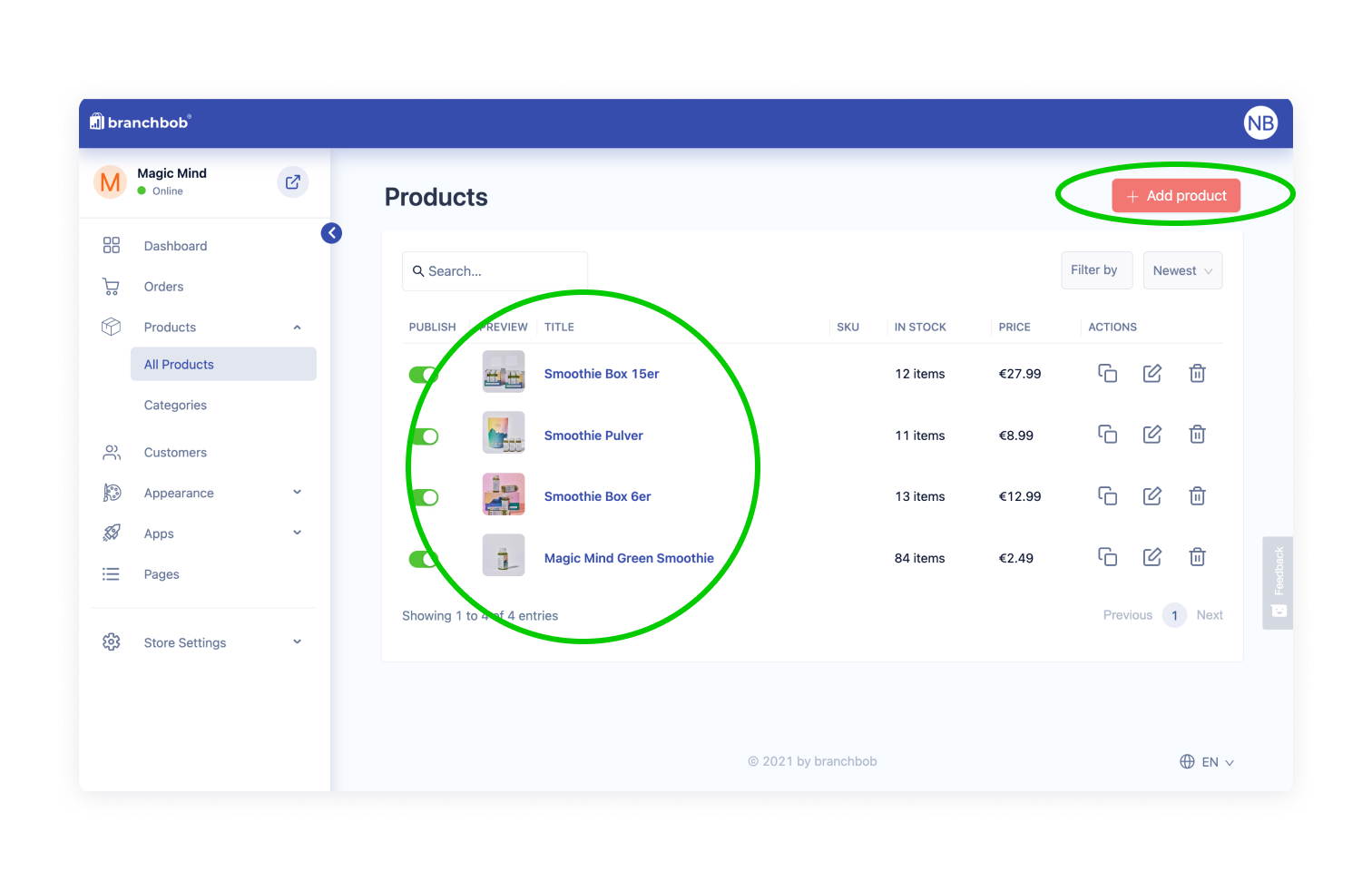 If you sell clothes, for example, you can also create different variants, such as size, color, .... You can find a detailed tutorial here: Adding Products
Step 2: Add Delivery/Pickup Options
To add your delivery and pickup methods, go to Settings -> Shipping Methods. There you can easily add different Delivery Methods for Customers to receive their Orders. Choose from Fixed-Price Delivery-Options or you can even calculate Shipping costs based on the weights you added to products.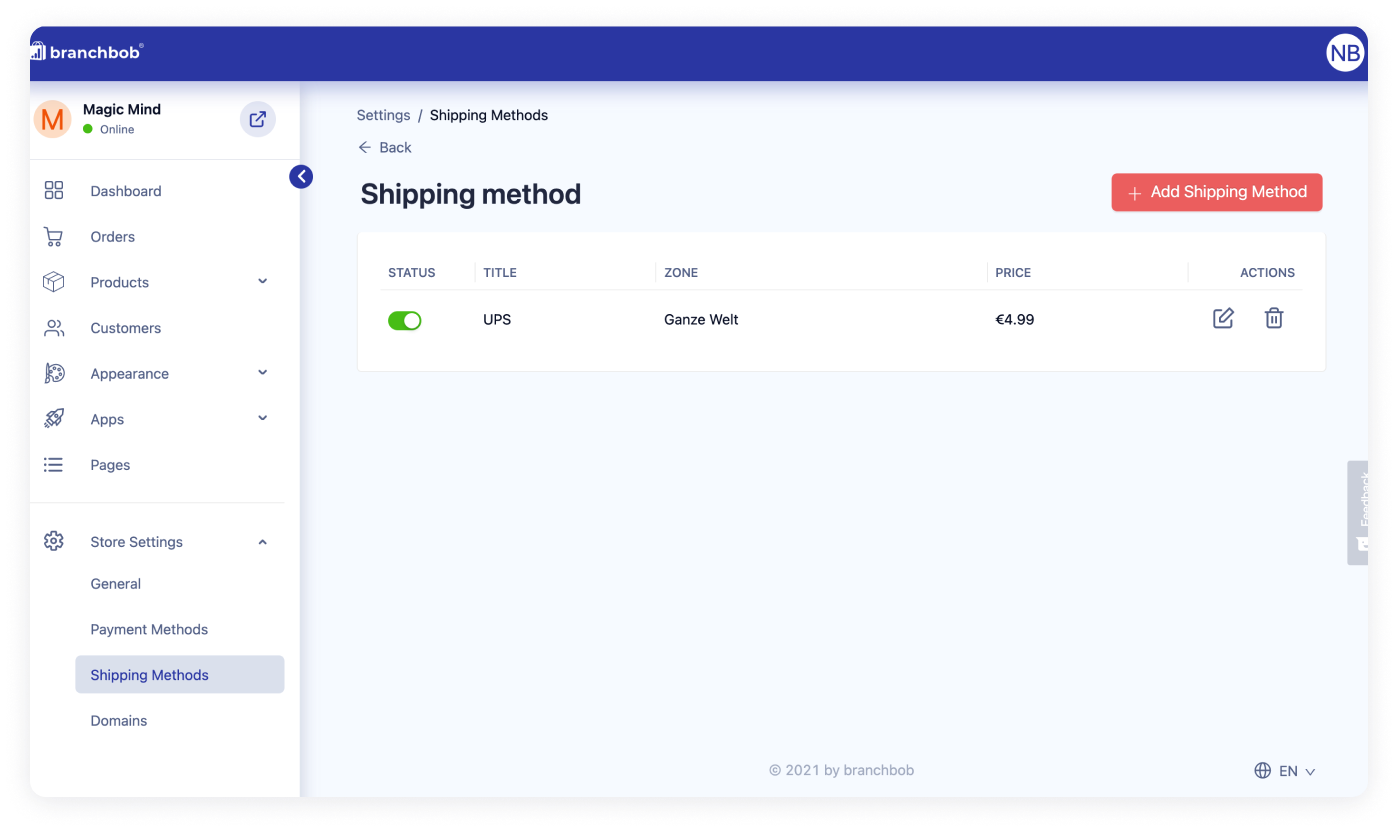 Step 3: Choose Payment Options
To add new Payment Methods for your Online Store, go to Settings -> Payment Methods.
Besides local Payment Methods like Bank transfer, Cash on Delivery or Cash on Pickup, we have already integrated the most popular Digital Payment Methods like Stripe, Razorpay, 2Checkout or Paypal. We are constantly adding more Payment Methods here. You can also easily create your own Custom Payment Method in a few seconds.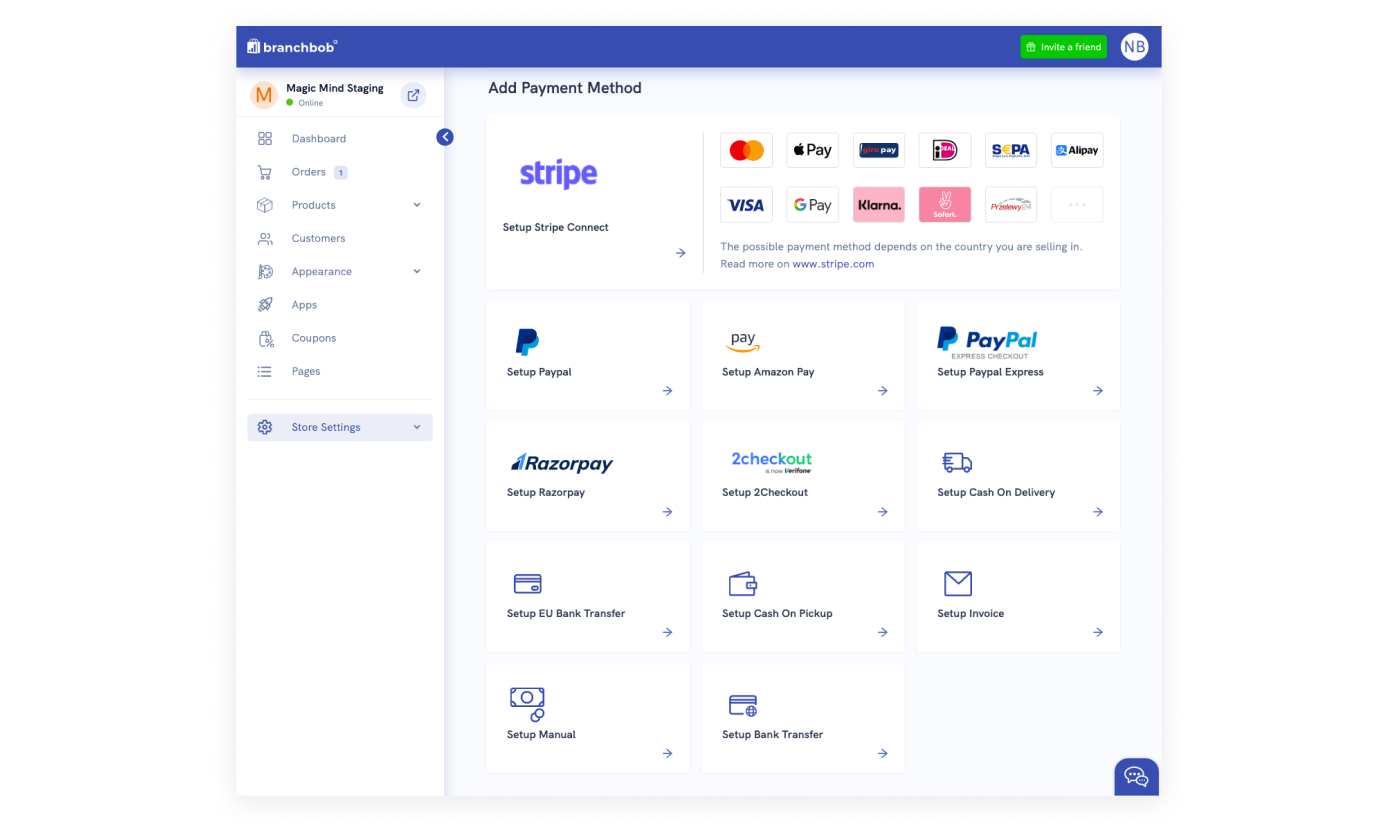 Step 4: Start Selling!
Yeah! You did it 👏
Now, put your Store-Link on every Social Media Account, send your Store-Link via Whatsapp directly to your Customers and make your first Sale today! 💰
More articles: