What are essential characteristics?
Essential characteristics are mandatory particulars concerning the shopping cart since 2014 due to appropriate client protection. These can be product descriptions like technical details (e.g. energy efficiency class), gage/weight, basic price, condition/quality features of the product (unique/ new/ used + flaws), type, textile labeling, size or other characteristics concerning your product.

Where to enter the essential characteristics?
1. If you are creating a new product enter them under "Details".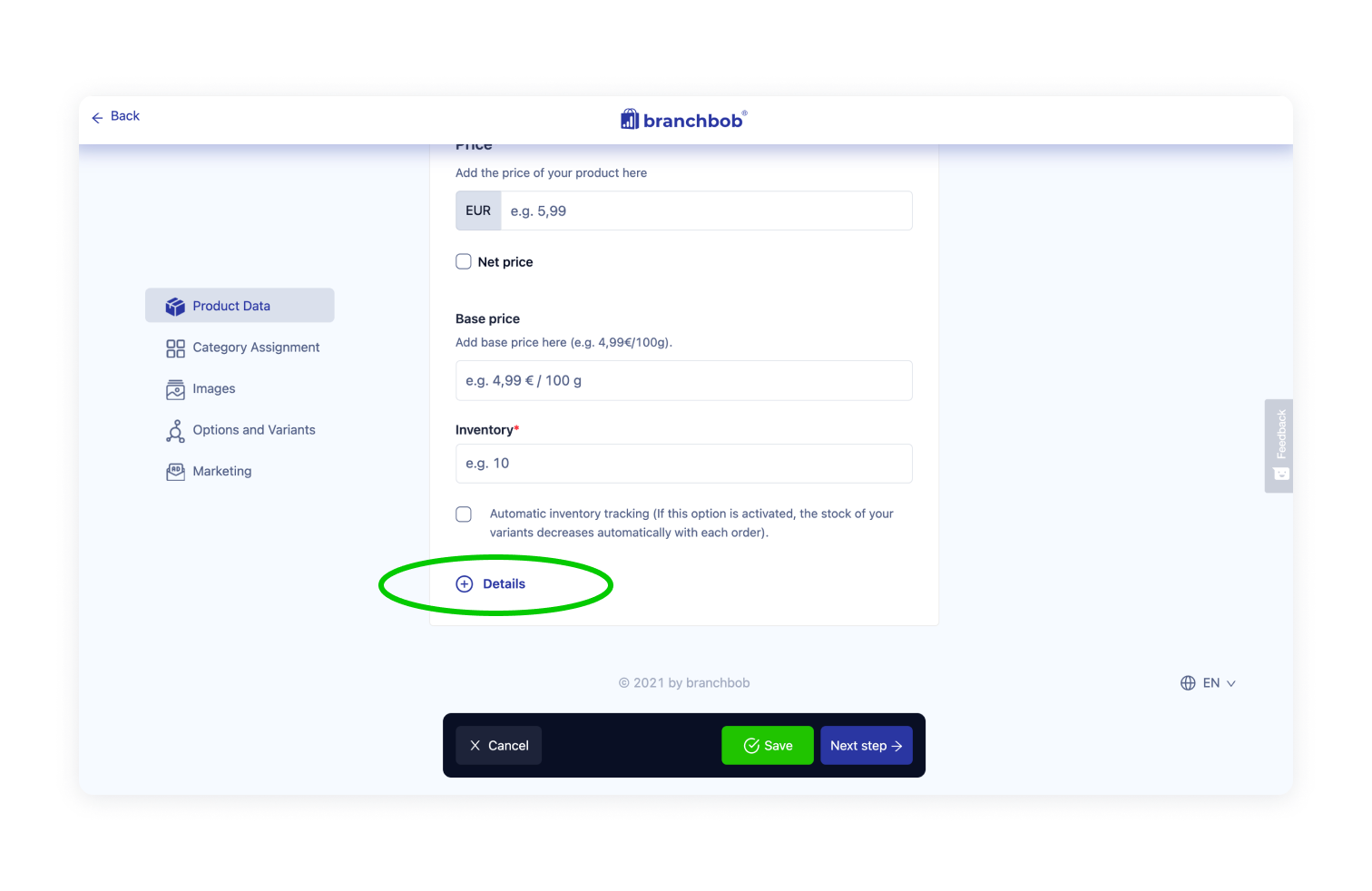 2. Here you can enter the characteristics and value. The next essential characteristic is to be separated from the other one through a comma (e.g. size: M, material: 90% cotton 10% elastane, colour: grey). All characteristics that are forms of variants at the same time are automatically updated to the shopping cart description, as well as weight and basic price. These features are not to be mentioned under "essential characteristics" again.