If you are having an Instagram, Facebook, Google+, Twitter, Youtube, Vimeo, or Pinterest profile which you would like to show to your customers you should definitely do so. Not only can it improve your google ranking but also make your customers happy to find more information about your shop including reviews, comments of other clients, and pictures.
It is that easy:
1. Click on "Apps".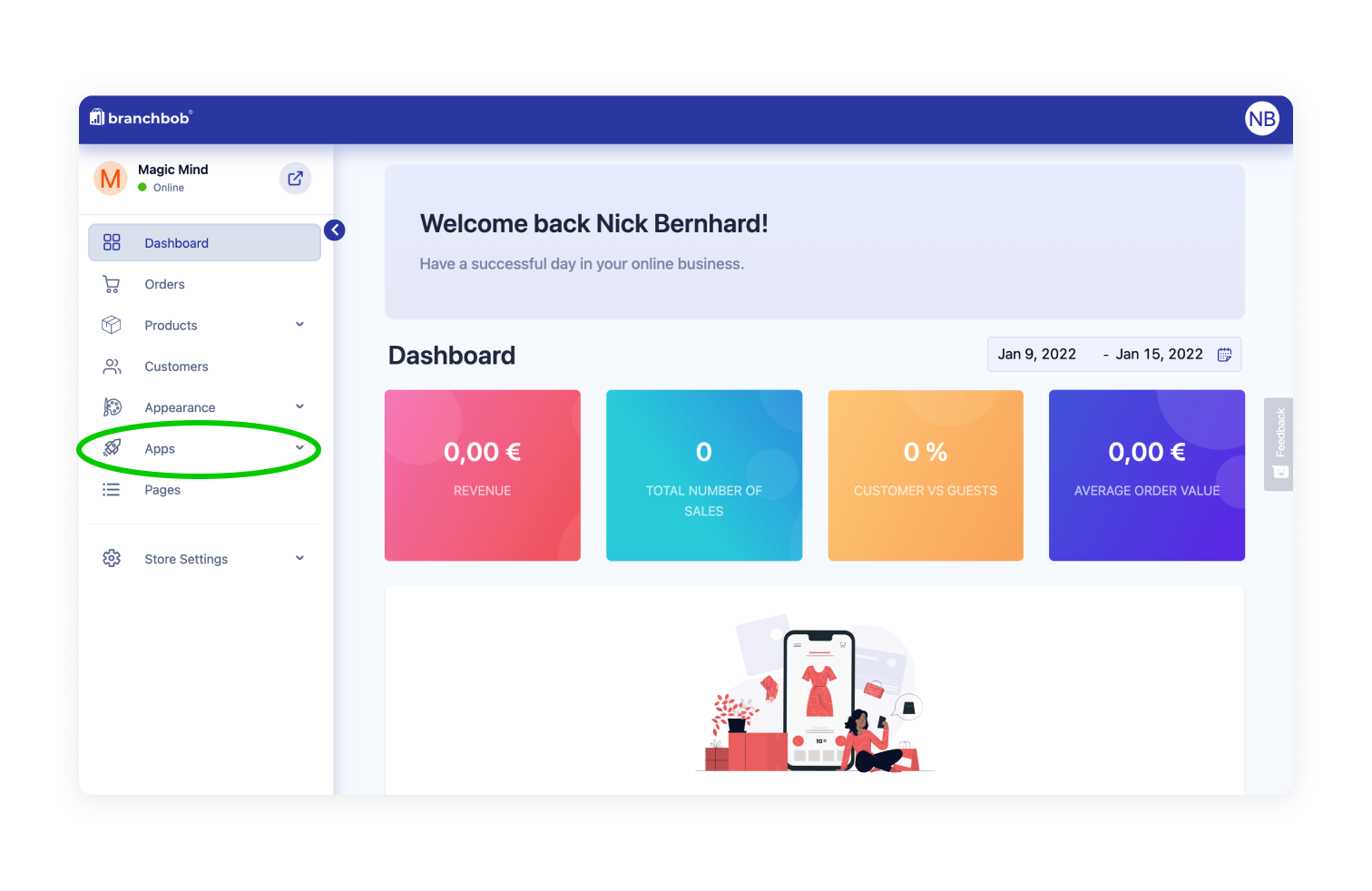 2. Click on "Visit the App Store".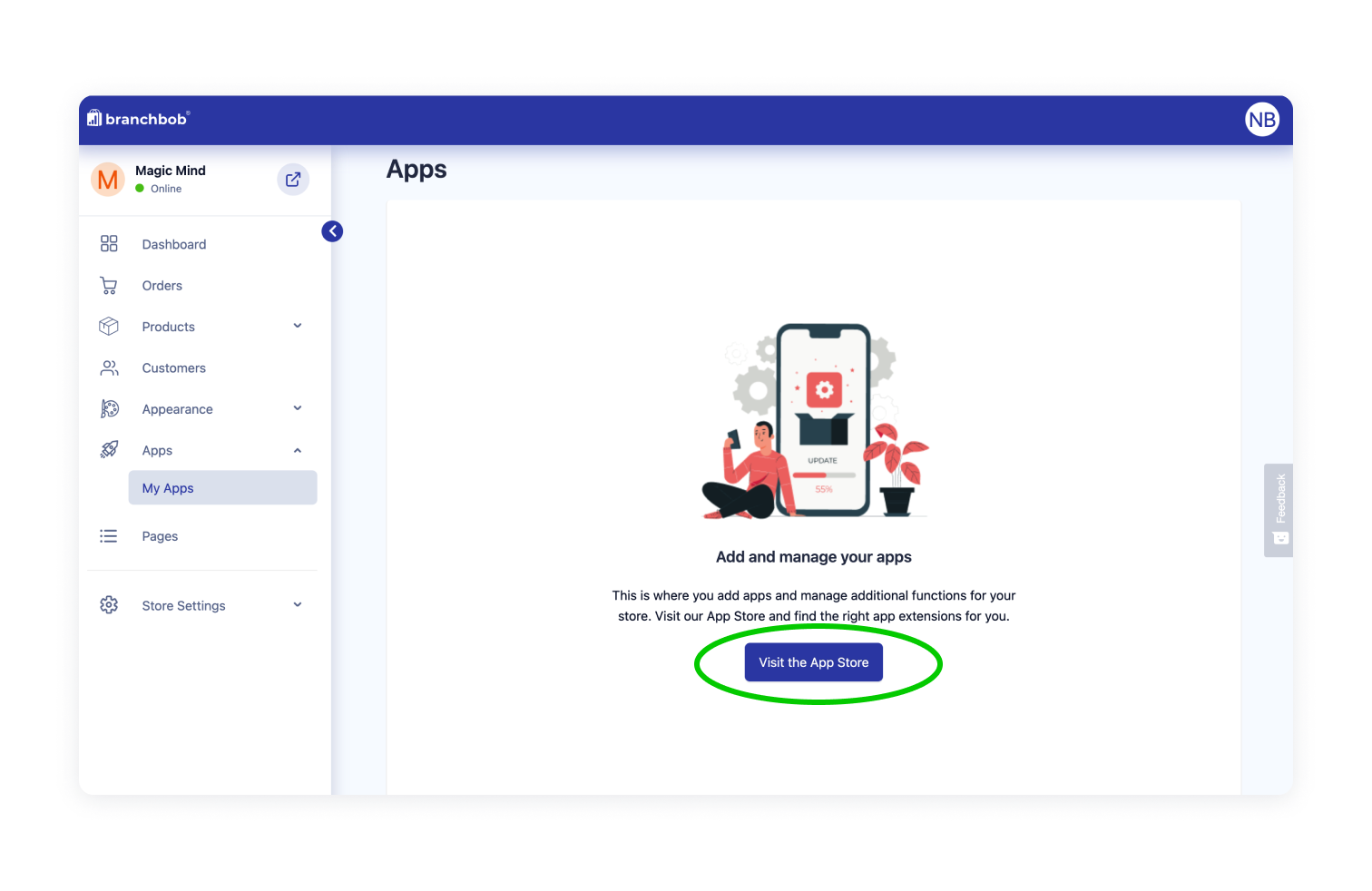 3. Get the free "SOCIAL" app.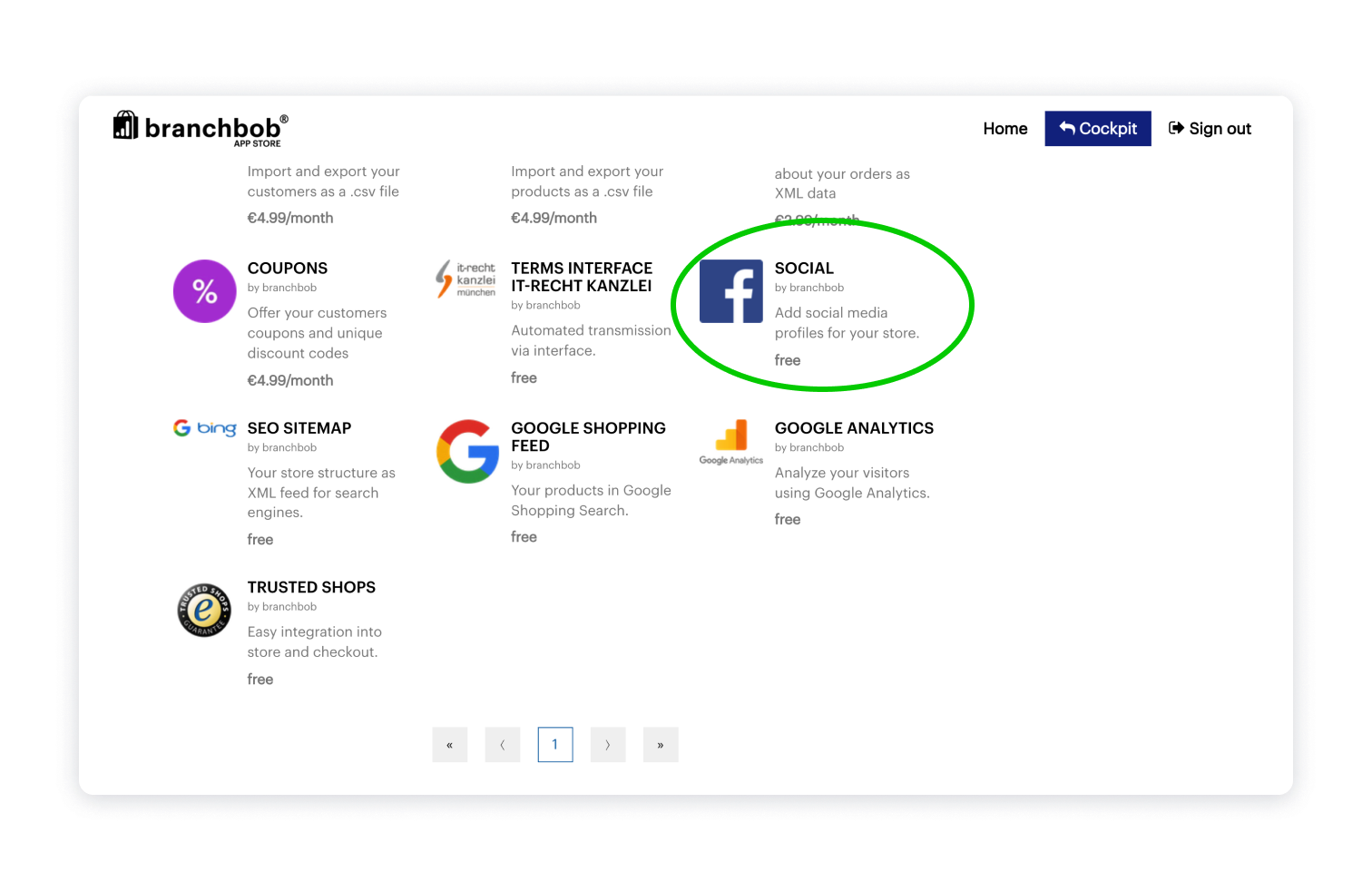 4. Enter your Twitter, Facebook, and/or Pinterest URL. You find these in the URL bar when being on your profile.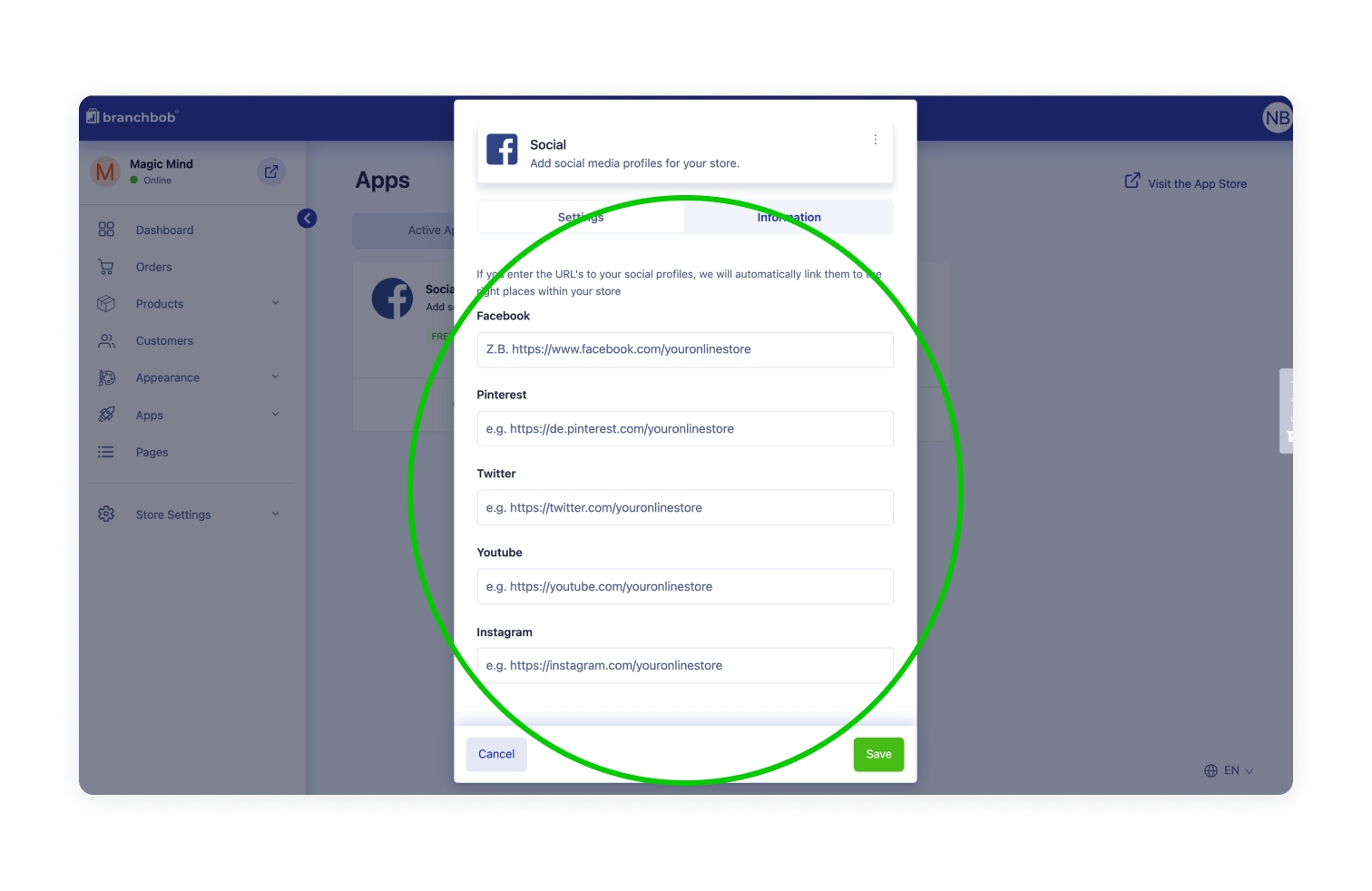 Don´t forget to click on "Save" then you are done. :-)