To draw more attention to your products and your shop this article is very important for you. All the possible options are to be explained now:

Edit a product and change to the tab "marketing"
1. Promoting a product: Tick the "Promote" box if you want your product to be highlighted on your front page in case your design template is supporting this feature. Enter a description to explain the highlight (e.g. bestseller or new in).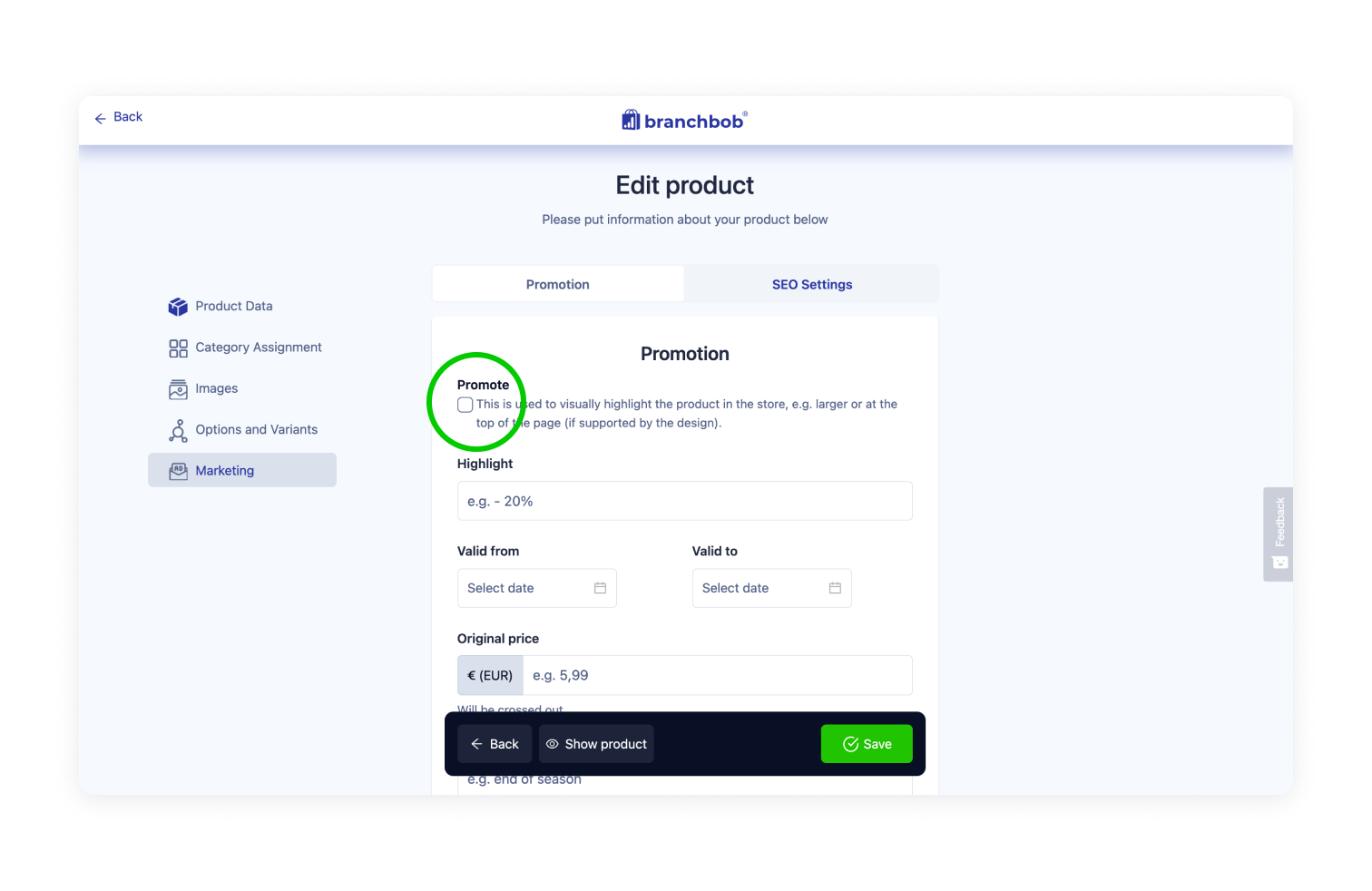 2. Price cut off: Also a good marketing strategy. You will find more information on price discounts in the following helpcenter article https://branchbob.crunch.help/helpcenter/own-domain
3. Visual support (video URL): Enter a YouTube URL if you have uploaded a video where your product is shown or tested.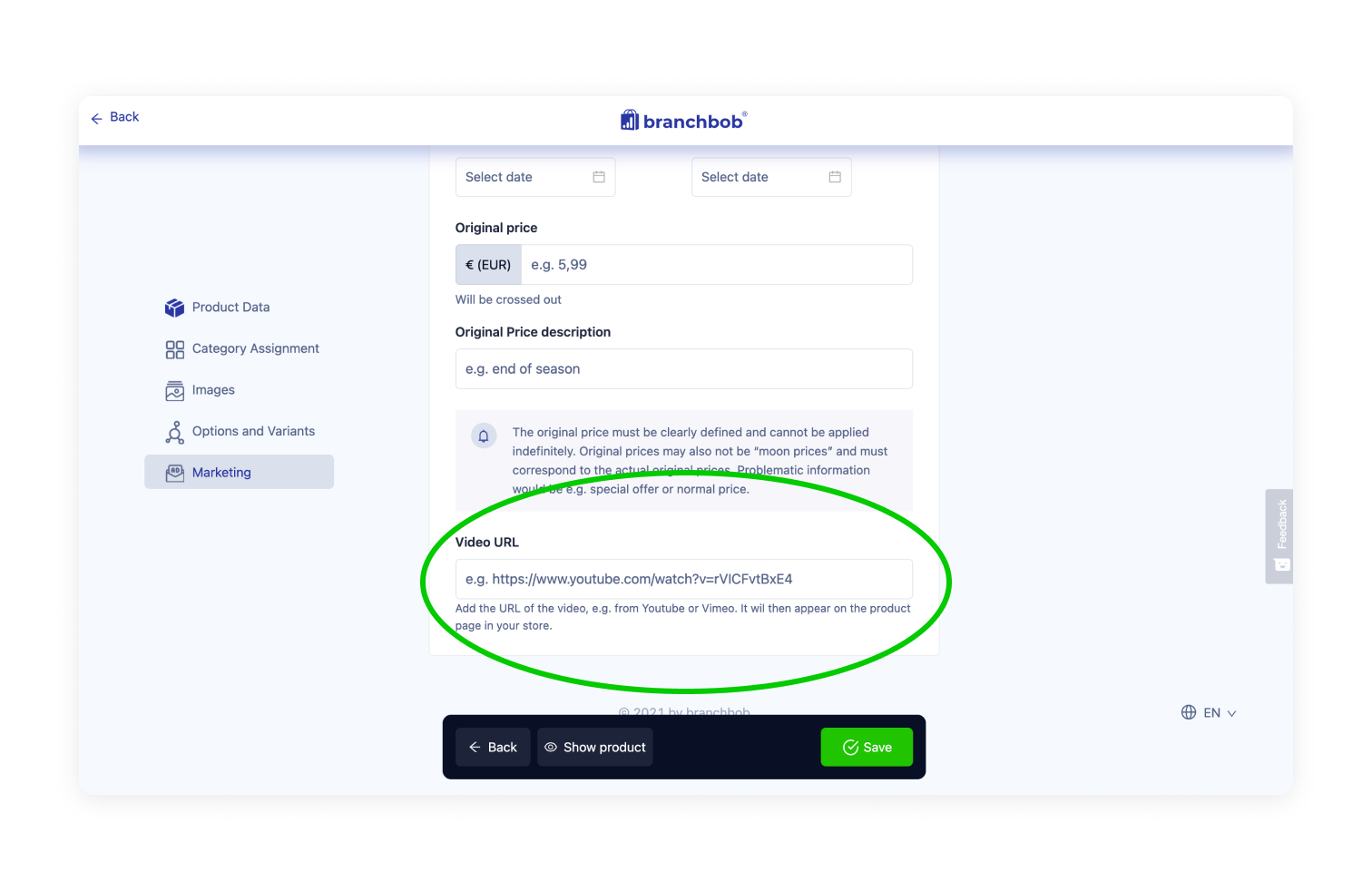 4. Meta title & description: The meta description of a product is nothing more than the keywords or sentences that appear under the title when you google for something specific. It's 50-60 signs to tease your customer. Just make sure to not keep your description too long or to just string keywords together. Otherwise, google will probably classify this as spam which will influence your google ranking in a bad way.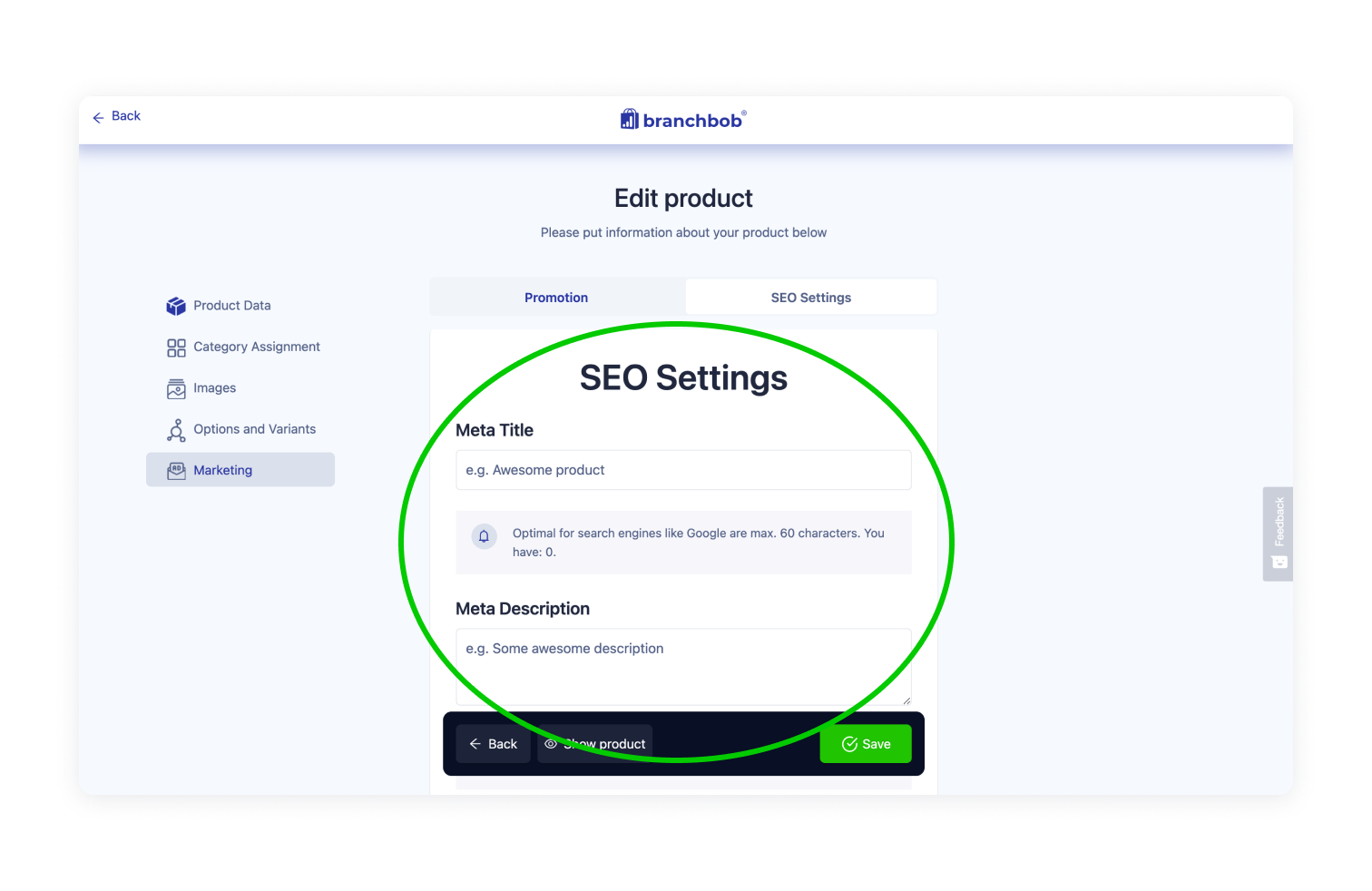 5. Branchbob buy button: This code snippet is for you to integrate into your blog or other websites. With one click on that button, your customer will be directed to the product itself if you choose "show product" in the drop down menu. If you choose "buy product" it will directly lead your costumer to the shopping cart with your product already added.