To integrate Paypal Express as a payment method in your branchbob online store, you need a Paypal business account. You can click here to figure out how this is done. Afterwards, you have to follow these steps in the branchbob cockpit:
1. Click on ''Payment Methods'' in "Store Settings".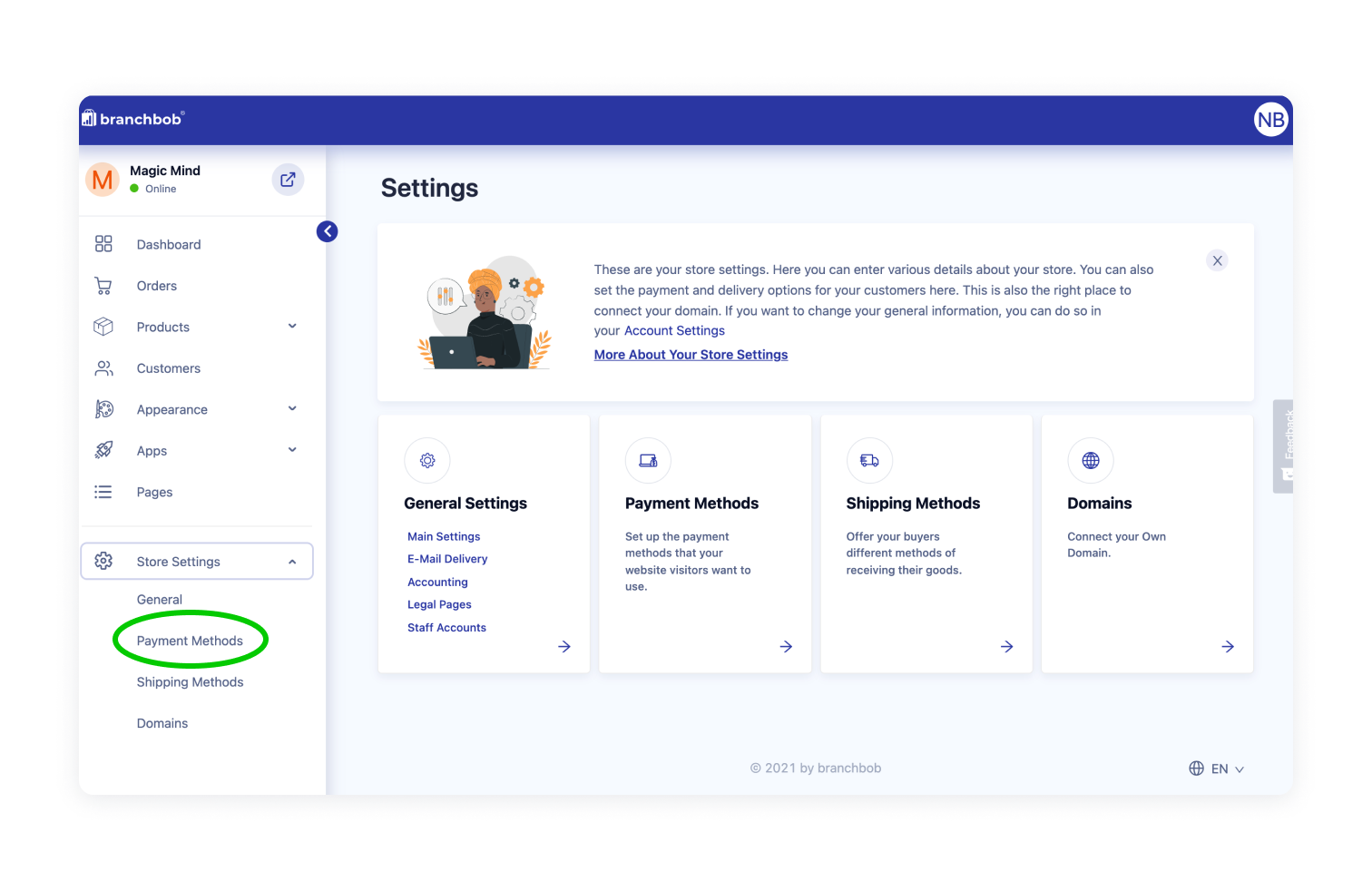 2. Click on "Connect PayPal Express".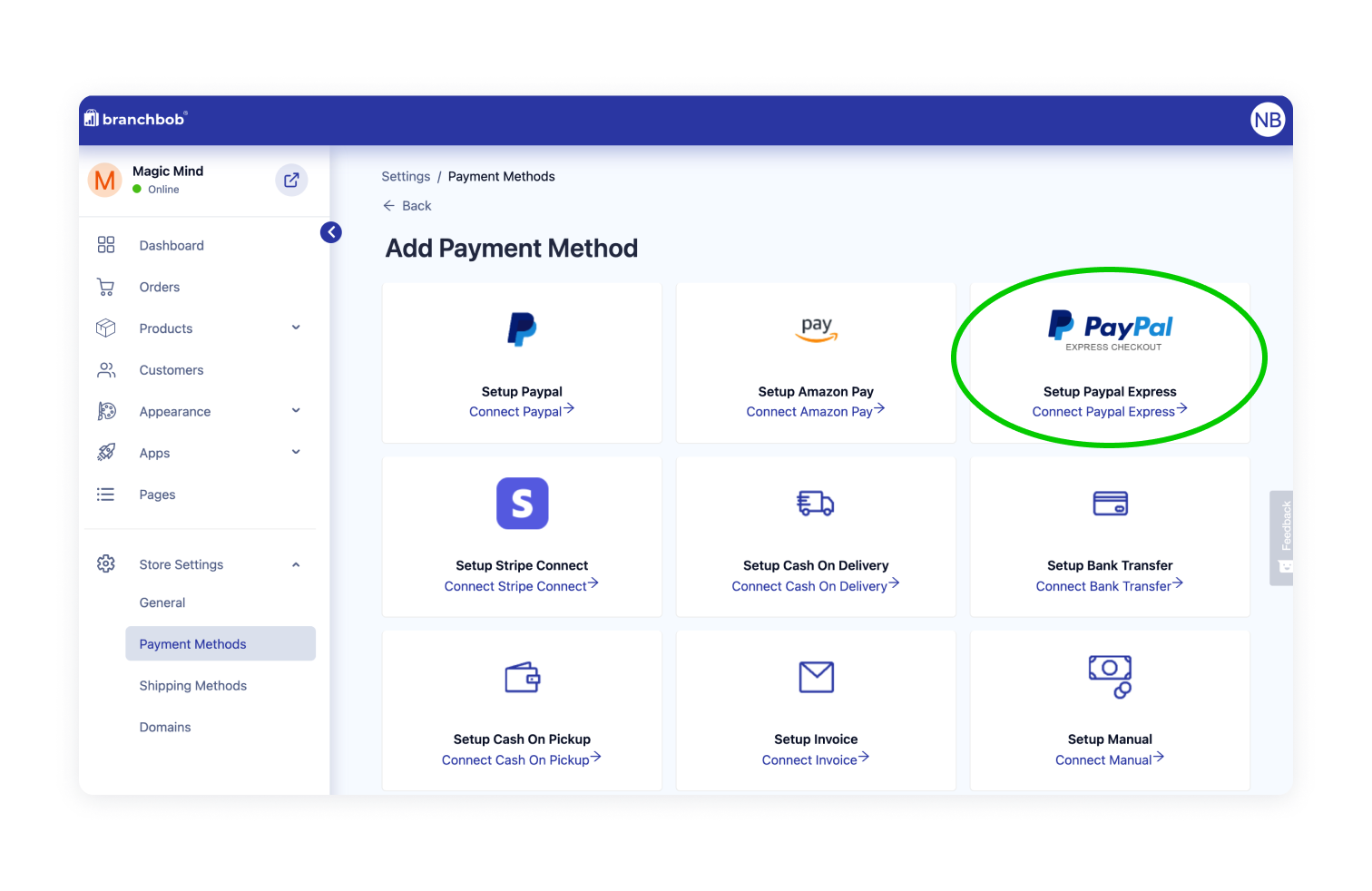 3. Insert Client ID (can be found in your Paypal Developer Account).
4. Enter Secret (can also be found in the Paypal Developer Account).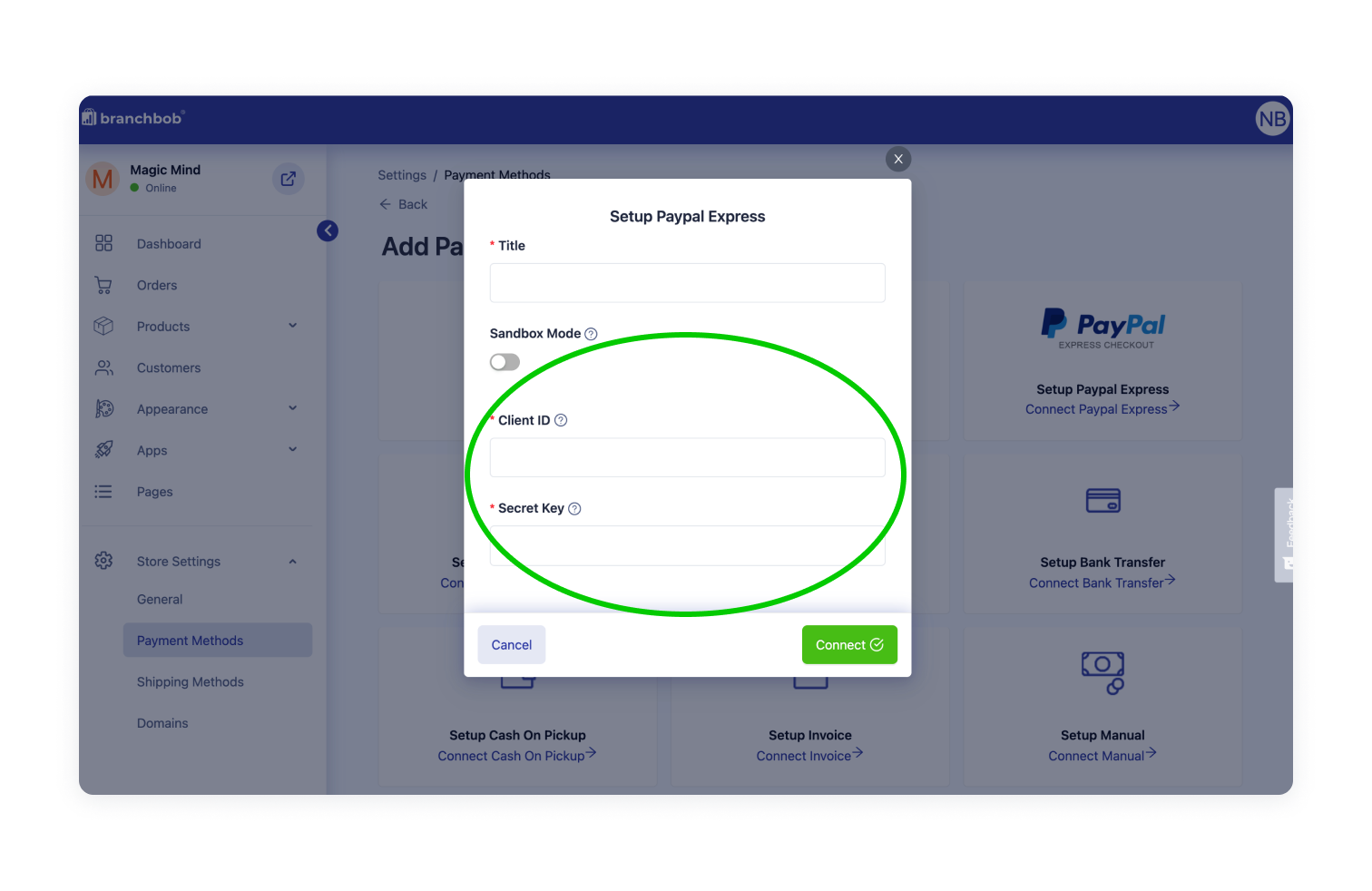 5. Finally, click on "Connect" and you're done!
From now on your visitors can pay even easier and faster via Paypal, without even leaving your store!
The whole explanation can be found here as a video tutorial!